A210 Series 90° Pneumatic Actuators
PROVAL A210 Series actuators are designed to meet the demanding needs of todays process flow control requirements. Proval
actuators are strictly inspected during production and each actuator is 100% tested before delivery.
A210 Series Technical Features of PROVAL Pneumatic Actuators
A210 Series 90 degree Double & Single Acting Pneumatic Actuators
A210 Series 90 Degree Pneumatic Actuators Dimensions and Weight Information
A210 Series 90 degree Double Acting Pneumatic Actuators Working Principles
A210 Series 90 degree Spring Return Pneumatic Actuators Working Principles
A210 Series 90 degree Single Acting Actuators Torque Output Vales (Nm)
---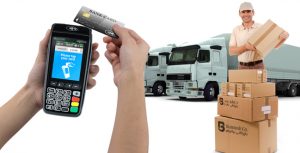 1. Actuator Body
Extruded Alu Alloy ASTM6005 body is hard anodised to protect the internal and external components against corrosion, which reduces the friction on moving pistons and extends the life cycle of the actuators. Alternative coatings are available such as ENP (Electroless Nickle Plating), Powder Polyester, PFA, ECTFE for more aggressive environments.
2. End Caps
Diecasted aluminum end caps are primerely Alodine Chromatized coated which provides longer life cycles against corrosion and reduces wearing resistance. Secondary standard coating is powder polyester coating and also ENP, PFA, ECTFE etc coatings are offered alternatively for agressive environments.
3. Pistons
Diecasted aluminum twin rack pistons are equipped with slide guides and seals in good quaility. Alodine Chromatized coated pistons ensure longer life cycles against corrosion and wearing resistance.Pistons that are identical on both sides allowreverse rotation simply by inverting the pistons.
4. Pinion (Drive Shaft)
Alloy steel pinion is electroless nickel plated in order to reduce the friction, provide maximum wear resistance and protection against corrosion under severe conditions as it fully conforms to the latest standards of ISO5211, DIN3337, NAMUR. Double square, paralel or diagonal square or key way type shaft can be supplied in accordance with customer demands.
5. Travel Adjustment
Bi-directional external travel stop adjustment bolts can adjust the position ± 5° between 85° to 95° at both opening and closing directions for accurate valve allignment. 0-90° full scale limit position adjustment can also be offered optionally.
6. Preloaded Springs
Cardridge design in high grade coated steel springs provide great safety and corrosion resistance in fail safe and emergency shut down operations.